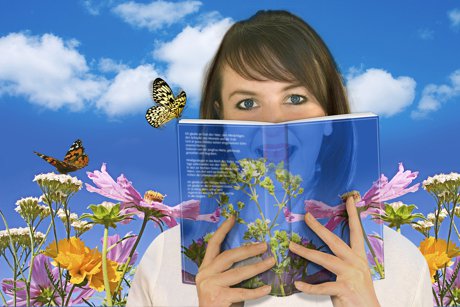 Let your mind wander on Lake Forest property. Imagination takes hold and the sky's the limit at the Lake Forest Book Store. One of the few remaining independent bookshops, the building simplly exudes charm. Shelves are filled with a wondrous array of facts, fantasy and whimsy. Books range from the latest best seller to more small scales works. Youngsters living in Lake Forest love to visit their very own children's section. An ever changing selection of picture and chapter books ensure there's constantly something new to find.
Something is always happening in this busy little place. Book clubs occur each third Tuesday of the month. Held onsite lively discussions bring forth a friendly ambiance among members. Author events also frequent the calendar and include book talks, meet and greets, discussions, signings and cocktail receptions. Staying true to the philosophy that "it takes a village," the Lake Forest Book Store gives back to the community. Local schools and other charitable organizations benefit from donated copies as well as book fairs and more.
Generations Living in Lake Forest Turn the Page
Founded in 1949 by a dozen determined women of the community the history of this Lake Forest property is rich and vibrant. Lasting throughout the years generations of readers have walked through the doors, smiling in anticipation of their next great read. Small in stature, the Lake Forest Book Store may not have all the titles that the big box retailers do, but they seem to have plenty. A dedicated staff waits willing and ready with recommendations. Special orders can also be processed if something else just will not do. Staff suggestions are also offered in the monthly newsletter.
The Lake Forest Book Store is located at 662 N. Western Avenue. Open seven days a week, practically anytime is a good time to look for a new book. Stop by and get lost in the pages.